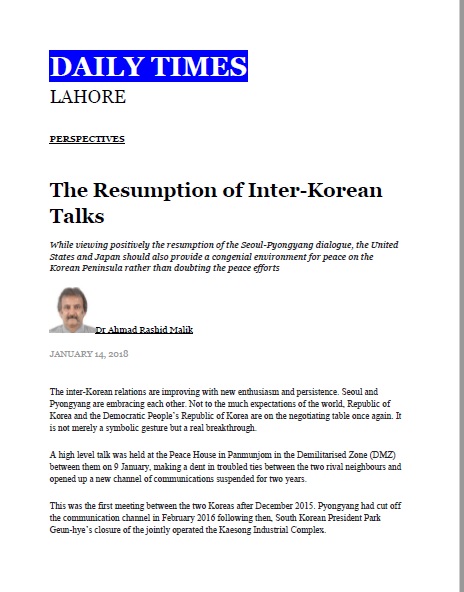 While viewing positively the resumption of the Seoul-Pyongyang dialogue, the United States and Japan should also provide a congenial environment for peace on the Korean Peninsula rather than doubting the peace efforts
The inter-Korean relations are improving with new enthusiasm and persistence. Seoul and Pyongyang are embracing each other. Not to the much expectations of the world, Republic of Korea and the Democratic People's Republic of Korea are on the negotiating table once again. It is not merely a symbolic gesture but a real breakthrough.
A high level talk was held at the Peace House in Panmunjom in the Demilitarised Zone (DMZ) between them on 9 January, making a dent in troubled ties between the two rival neighbours and opened up a new channel of communications suspended for two years.