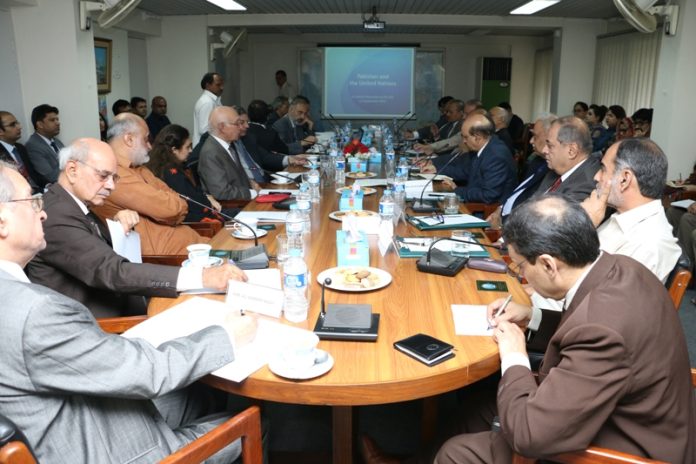 The Adviser to the Prime Minister on National Security and Foreign Affairs, Mr. Sartaj Aziz, today participated in an in-house interactive discussion on Pakistan and the United Nations at the Institute of Strategic Studies, Islamabad.
The event was attended by Heads of Islamabad-based think thanks, former diplomats and defense analysts.
Pakistan's role and contribution to the United Nations and key areas of focus for the forthcoming UN General Assembly Session were discussed in the context of Pakistan's overall foreign policy priorities and regional and international developments.
The Prime Minister would lead Pakistan delegation to the UN General Assembly Session starting later this week.