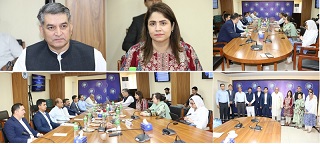 Press Release
CAMEA (ISSI) In-House Meeting with Area Study Center for Central  Asia, University of Peshawar & Central Asian Delegation
September 14, 2022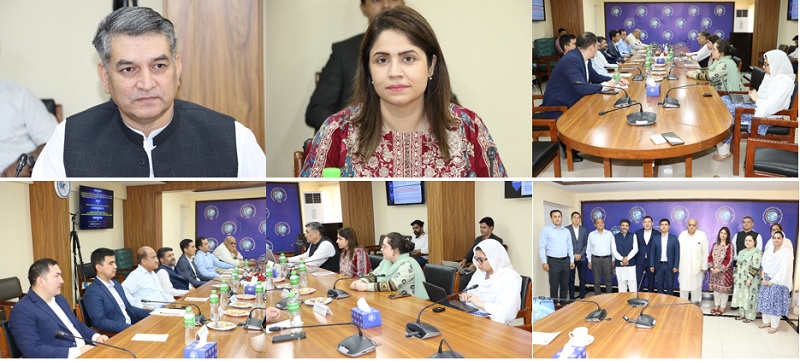 The Centre for Afghanistan Middle East and Africa (CAMEA) at the Institute of Strategic Studies Islamabad (ISSI) hosted an In-House meeting with members of the Area Study Center (ASC) for Central Asia , University of Peshawar and a delegation from Central Asia. Participants included : Prof Shabir Ahmad Khan Director ASC for Central Asia, University of Peshawar , Mr Abdullah from ASC, Mr Almas Tusipjanov from Kazakhstan , Mr Ibrokhimov Ferozbek from Uzbekistan, Mr Mohammadsaidzoda Abubakr from Tajikistan and Mr Abai Zurdinov from Kyrgyz Republic.
During the meeting, Dr Talat Shabbir, Director China-Pakistan Study Centre (CPSC) at ISSI gave a presentation on the working of the Institute and  Dr Shabir Ahmad gave a briefing about ASC. Ms Amina Khan , Director CAMEA, talked  about the situation in Afghanistan.  Each of the Central Asian delegates then also briefly presented their country's views on Afghanistan.