Press Release
Web Commemoration of Pakistan Day
March 23, 2021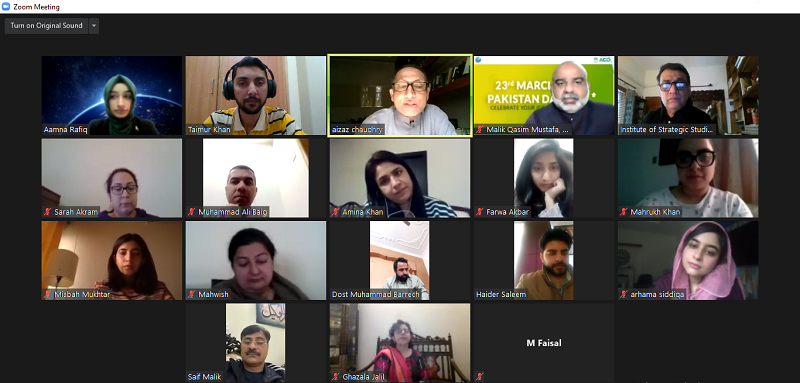 The Institute of Strategic Studies, Islamabad held a commemoration meeting to celebrate Pakistan Day today. The meeting was attended by the Director General Institute of Strategic Studies, Ambassador Aizaz Ahmad Chaudhry, the Chairman Board of Governors, Ambassador Khalid Mahmood, the Directors of the five Centers of Excellence and the entire research faculty.
Glowing tributes were paid to the father of the nation Quaid-i-Azam Mohammad Ali Jinnah and other prominent leaders for their vision and struggle in the creation of an independent homeland for the Muslims in India.
The participants said that it is our collective responsibility to work hard in our respective professions with a high-level of dedication, commitment and sincerity to make Pakistan one of the greatest countries of the world.The meeting concluded with the resolve to play a role at an individual level to make Pakistan a strong, viable, inclusive and progressive state.