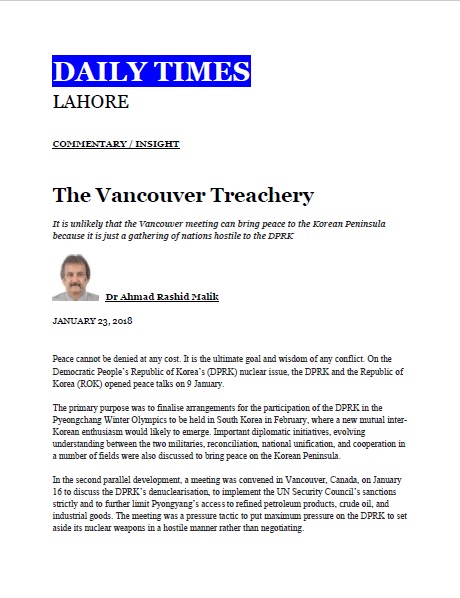 It is unlikely that the Vancouver meeting can bring peace to the Korean Peninsula because it is just a gathering of nations hostile to the DPRK
Peace cannot be denied at any cost. It is the ultimate goal and wisdom of any conflict. On the Democratic People's Republic of Korea's (DPRK) nuclear issue, the DPRK and the Republic of Korea (ROK) opened peace talks on 9 January.
The primary purpose was to finalise arrangements for the participation of the DPRK in the Pyeongchang Winter Olympics to be held in South Korea in February, where a new mutual inter-Korean enthusiasm would likely to emerge. Important diplomatic initiatives, evolving understanding between the two militaries, reconciliation, national unification, and cooperation in a number of fields were also discussed to bring peace on the Korean Peninsula.