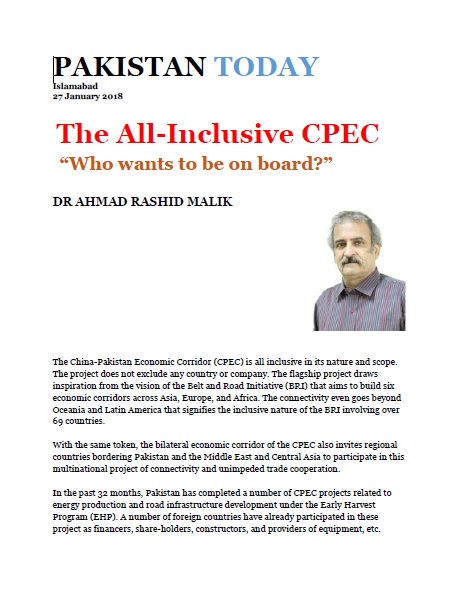 The China-Pakistan Economic Corridor (CPEC) is all inclusive in its nature and scope. The project does not exclude any country or company. The flagship project draws inspiration from the vision of the Belt and Road Initiative (BRI) that aims to build six economic corridors across Asia, Europe, and Africa. The connectivity even goes beyond Oceania and Latin America that signifies the inclusive nature of the BRI involving over 69 countries.
With the same token, the bilateral economic corridor of the CPEC also invites regional countries bordering Pakistan and the Middle East and Central Asia to participate in this multinational project of connectivity and unimpeded trade cooperation.
In the past 32 months, Pakistan has completed a number of CPEC projects related to energy production and road infrastructure development under the Early Harvest Program (EHP). A number of foreign countries have already participated in these project as financers, share-holders, constructors, and providers of equipment, etc.