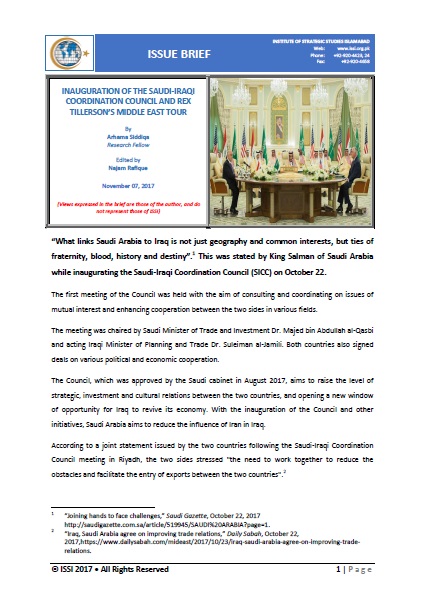 "What links Saudi Arabia to Iraq is not just geography and common interests, but ties of fraternity, blood, history and destiny".[1] This was stated by King Salman of Saudi Arabia while inaugurating the Saudi-Iraqi Coordination Council (SICC) on October 22.
The first meeting of the Council was held with the aim of consulting and coordinating on issues of mutual interest and enhancing cooperation between the two sides in various fields.
The meeting was chaired by Saudi Minister of Trade and Investment Dr. Majed bin Abdullah al-Qasbi and acting Iraqi Minister of Planning and Trade Dr. Suleiman al-Jamili. Both countries also signed deals on various political and economic cooperation.