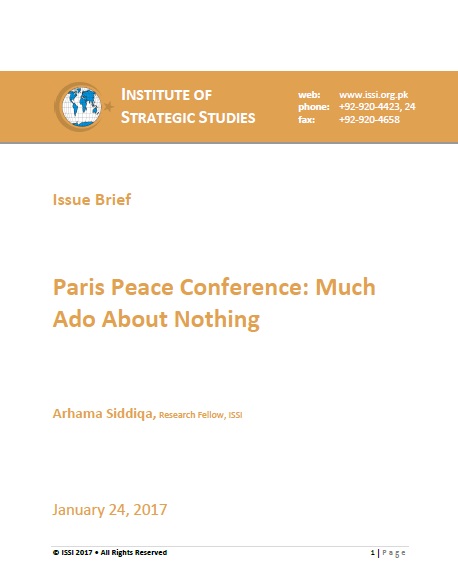 On January 15,  2017 officials from 70 countries congregated in Paris for a one-day conference to deliberate the future of the waning Middle East peace process. The most noticeable aspect of this event was the absence of the two parties directly affected by its conclusions: the Israelis and the Palestinians.
The conference took place at a time when tensions in the region are reaching a peak, and there is a pronounced fear that the plans to move the US embassy from Tel Aviv to Jerusalem will stoke tensions further. The meeting also came at a time when there is a marked tension between Israel and the international community after the UN passed a resolution last month condemning Israeli settlements on occupied land.
In his inauguration speech, French President Francois Hollande stressed that the international community had to be reminded time and again of its obligations to build peace. He stated: "The naivety is to believe that the much-needed reconciliation between Israel and its neighbours can go forward without peace between the Israelis and Palestinians…and the cynicism is to sink into the status quo, hoping the situation would find a natural solution as a result of all excesses".