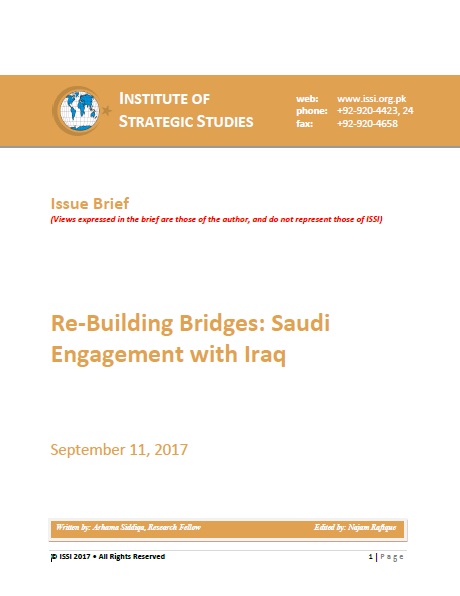 Several diplomatic visits have taken place between leaders of Saudi Arabia and Iraq in recent months. In February  2017, Adel al-Jubeir, Saudi Arabia's minister of foreign affairs, visited Iraq. In June, Iraqi Prime Minister Haider al-Abadi visited Riyadh, followed by Iraqi Interior Minister Qassim al-Araji a month later.
Saudi Arabia's new Crown Prince, Mohammed bin Salman, hosted Muqtada al-Sadr on July 30, leading to much speculation about how the visit fits into Iraqi politics, regional sectarian competition, and above all, Saudi-Iranian rivalry.
Iraq and Saudi Arabia have long been considered opponents in the region, but a visit by the Iraqi Shia cleric Muqtada al-Sadr to Riyadh and a follow-up trip to the UAE further somewhat defrosted relations which had already been much improved by high-profile visits between the two countries. Previously known as a 'firebrand cleric' with a Shia populist and militant line in Iraq, the arrival in the Saudi capital of Sadr highlights a new level of engagement which could see Riyadh play a significant role in the rebuilding of the primarily Sunni cities of Mosul, Fallujah, Ramadi and Tikrit.