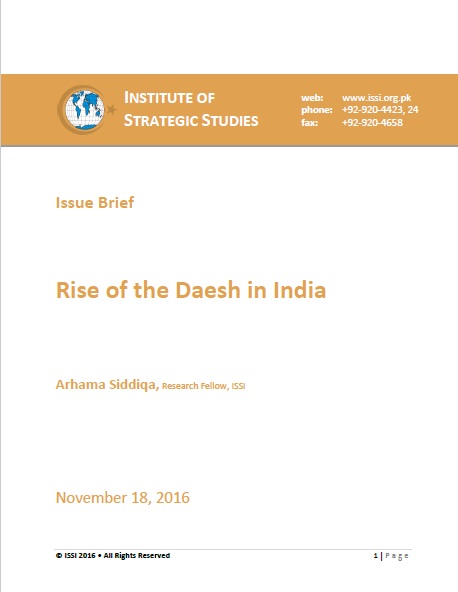 Concerning the rise of Daesh in India, this is what the Indian Defence Minister Manohar Parrikar had to say in a statement in December 2015″"We are trying to reduce the numbers (of youths getting attracted towards the ideology of the Islamic State) and we have achieved success in it."
A year on, various reports have showcased a contrary story. Newspapers have stated that ISIS is using the current political narrative of intolerance surrounding the beef ban and alleged attacks on Muslims by the Hindu right wing groups to institute radicalisation.
A longstanding notion has been that extremist movements in various parts of the world recruit their followers from only amongst the poor and uneducated. Recently however, circumstantial evidence has brought forth a different view: Radicalisation is not the sole cartel of the unschooled and economically deprived. The number of young professionals joining or pledging allegiance to extremist and jihadist movements and organisations is on the rise. The Islamic State of Iraq and Syria (ISIS), one of the main jihadist groups fighting government forces in Syria and Iraq, has a number of members managing various facets of the organisation such as the group's refineries, banking and communication.