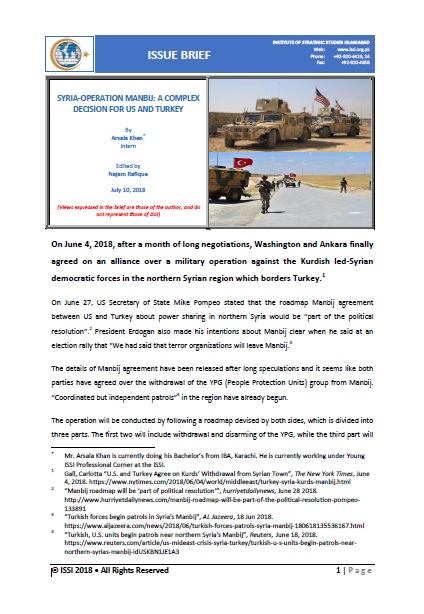 On June 4, 2018, after a month of long negotiations, Washington and Ankara finally agreed on an alliance over a military operation against the Kurdish led-Syrian democratic forces in the northern Syrian region which borders Turkey.[1]
On June 27, US Secretary of State Mike Pompeo stated that the roadmap Manbij agreement between US and Turkey about power sharing in northern Syria would be "part of the political resolution".[2] President Erdogan also made his intentions about Manbij clear when he said at an election rally that "We had said that terror organizations will leave Manbij.[3]
The details of Manbij agreement have been released after long speculations and it seems like both parties have agreed over the withdrawal of the YPG (People Protection Units) group from Manbij. "Coordinated but independent patrols"[4] in the region have already begun.