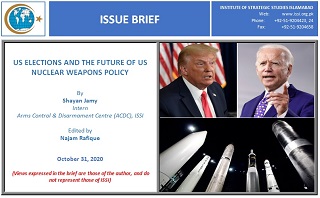 The 2020 US election will be held on November 3, with voters having to choose between incumbent Republican President, Donald Trump, and Democratic challenger Joe Biden. While the build-up to the elections will most likely focus on the COVID-19 pandemic, climate change and the current state of racism in the US, the issue of nuclear disarmament could easily be pushed to the side. Given the vast ideological differences between the two candidates, the result of the 2020 US election will determine future US nuclear weapons policy for years to come.
President Trump's Nuclear Weapons Policy
Since taking office in January 2017, President Trump has overseen a nuclear weapons policy that was in many ways a massive shift from the typical US approach.