PRESS RELEASE
In House Meeting
with
30-member Afghan Delegation
December 1, 2022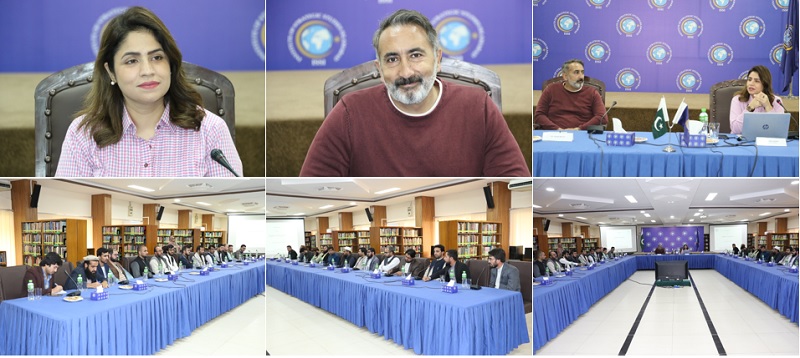 The Centre for Afghanistan Middle East and Africa (CAMEA) at the Institute of Strategic Studies Islamabad (ISSI) hosted a 30-member Afghan delegation facilitated by the Centre for International Peace and Stability (CIPS), National University of Science and Technology (NUST).  The meeting was attended by Dr Aqab Malik, Associate Professor, NUST, Ms. Amina Khan, Director CAMEA,  and members of the CAMEA team.
Amina Khan, Director CAMEA, gave a presentation about the working of the Institute and CAMEA and briefed the delegation about the scope of its activities. Views on the situation in Afghanistan were also exchanged.