Press Release
CAMEA (ISSI) In-House Meeting with Swedish Migration Agency Delegation
October 18, 2022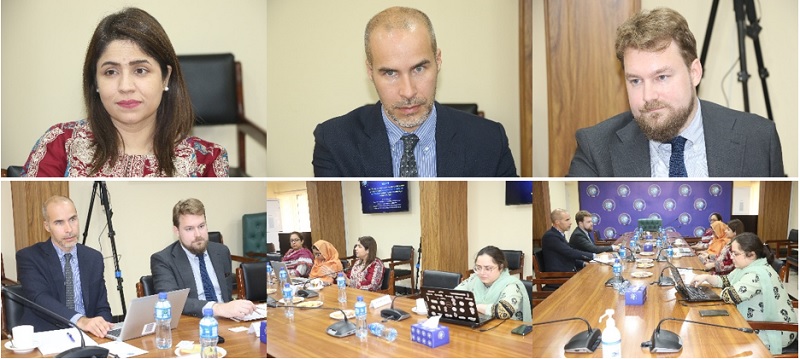 The Centre for Afghanistan Middle East and Africa (CAMEA) at the Institute of Strategic Studies Islamabad (ISSI) hosted an In-House meeting with members of the Swedish Migration Agency.
The delegation included: Ludvig Sundin, Research Analyst, Swedish Migration Agency and Jens Bolling, Analyst from the Swedish Migration Agency.
During the meeting, Ms Amina Khan, Director CAMEA, first gave a presentation on the working of the Institute and then talked about the situation in Afghanistan where the issue of refugees was also discussed at length.