Press Release
In-House session on 'Pakistan's Foreign Policy' with Former Foreign Secretary, Dr. Asad Majeed Khan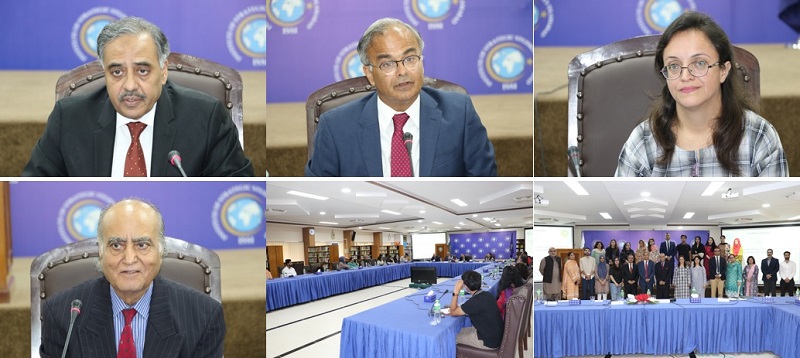 The Centre for Strategic Perspectives (CSP) at the Institute of Strategic Studies Islamabad (ISSI) organized an In-House session, titled "Pakistan's Foreign Policy: Conversation with Former Foreign Secretary, Dr. Asad Majeed Khan."
The Round Table interaction was moderated by Ambassador Sohail Mahmood, Director General ISSI.
Dr. Asad Majeed Khan shed light on a broad range of subjects pertaining to Pakistan's foreign policy — including policy formulation process, determinants of foreign policy, Pakistan's trajectory over the decades, strengths and weaknesses in pursuit of foreign policy goals, and threats and challenges as well as opportunities for Pakistan in the global and regional milieu marked by flux and transformations.
The talk was followed by a vibrant Q&A session.
The key takeaways from the talk and interactive session included: the need to clearly recognize the challenges and opportunities in the wake of a rapidly transforming world; the imperatives of internal stability and economic strength; and the importance of vigilant, nimble and innovative diplomacy.
Chairman BoG ISSI Ambassador Khalid Mahmood made concluding remarks.
The session was attended by the ISSI Research Faculty and University students interning at ISSI.