PRESS RELEASE
Memorial Service for Late Mr. Khurshid Anwar at ISSI
October 07, 2020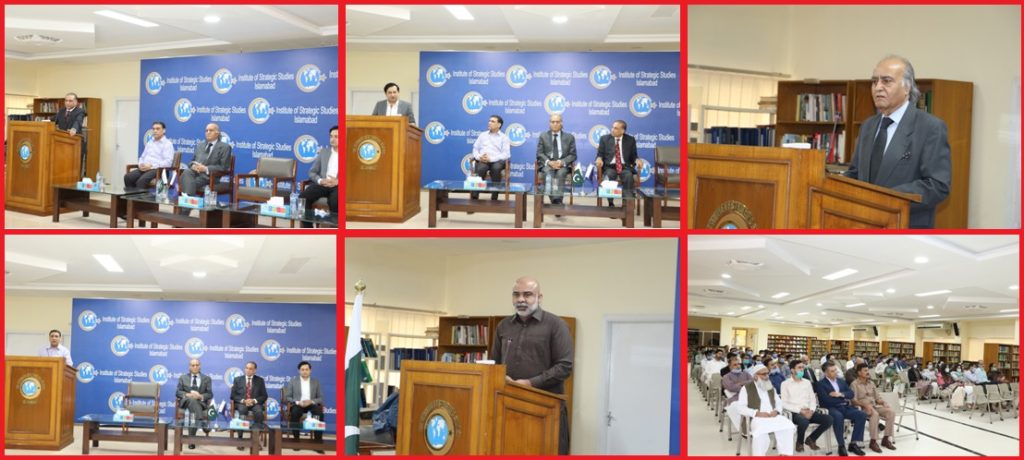 It is with great sorrow and deepest grief to inform the passing away of ISSI's long time Director Administration Group Captain Khurshid Anwar (Retd.) on October 06, 2020. The deceased in survived by his wife and three sons.
The Namaz-e-Janaza of the deceased was offered at Rawalpindi on October 06, 2020. Late Gp. Cpt. Khurshid Anwar (Retd.) was laid at rest in Air Force Graveyard Rawalpindi.
On October 07, 2020, the Institute of Strategic Studies Islamabad held a Memorial Service in the honour and memory of its beloved Director Administration Late Gp. Cpt. Khurshid Anwar at its premises. The memorial service was attended by the entire serving staff of ISSI. Many former employees of the Institute were also in attendance.
ISSI's Executive Heads as well as senior staff members (Research & Administration) delivered eulogies and made Duas for the departed soul. Eulogy of Director General Ambassador Aizaz Ahmad Chaudhry was of special note in which he highlighted features of Mr. Khurshid Anwar's virtuous personality which he had observed in the short time of his service with him. Ambassador Aizaz stated that Mr. Khurshid was an honourable man who possessed integrity, selflessness, wisdom, thoroughness, affability and humility. Ambassador Aizaz Chaudhry reminisced about taking always taking Mr. Khurshid's advice in administrative matters which he always held in the highest regard.
In the end of the memorial service, a special prayer was made for Late Gp. Cpt. Khurshid Anwar's Eisal-i-Sawab.
The memorial service was also attended by Mr. Khurshid's eldest son, Mr. Fawad Khurshid Anwar. Mr. Fawad mentioned that ISSI was a second home for Mr. Khurshid and he considered his ISSI colleagues as his extended family.
The void left by Late Gp. Cpt. Khurshid Anwar will be a difficult task to fill and he will be dearly missed by ISSI family for years to come. His service and contributions for the ISSI are his legacy and will always be remembered by the Institute.
May the soul of Late Gp. Cpt. Khurshid Anwar rest in eternal peace and may Allah (SWT) grant him highest ranks in Jannat-ul-Fidaus. Amen!