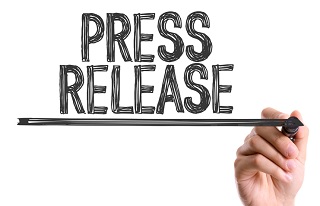 Press Release
Pakistan Participates in the XVII SCO Forum
May 26th, 2022
The Institute of Strategic Studies (ISSI) represented the country at the 17th session of SCO Forum held on May 26th, 2022. Director General ISSI, Amb. Aizaz Ahmad Chaudhry headed the Pakistani delegation on this important multilateral regional forum. The other members of the delegation were Director China-Pakistan Study Centre (CPSC) at ISSI, Dr. Talat Shabbir and Research Associate at CPSC-ISSI, Ms. Ume Farwa.
In the working meeting of the heads of the delegations and welcome remarks, Amb. Chauhdry appreciated SCO Forum and its working as it was an effective way to generate independent ideas that can later be proposed to the government bodies of SCO. He emphasised the need for the world to return to a rule-based international system in the wake of emerging non-traditional security threats like climate change, food crisis, and water scarcity.
While making a speech in the first working session on the "Fundamental Shifts of the International System and Intensification of Interaction of the SCO states in the Field of International Security", he raised many pertinent points. He highlighted the issues of Afghanistan in the context of regional peace and stated that without a stable Afghanistan, the idea of a stable region remains a distant dream.
He particularly talked about the perils of intensifying major power competition and argued that, by offering an economic initiative like Belt and Road Initiative, China made it clear that it is for peace and prosperity. The other trends he highlighted were new emerging technologies and cyber warfare and proposed for more cooperation among SCO member states as it has regional and global dynamics.
In the second working session titled, "Economic consequences of International Crisis Situation and Problems of Economic Cooperation in the SCO", Dr. Talat Shabbir discussed the challenges of uneven development and regional disparity in the world. In the SCO region as well, he stated that it is a highly under-developed region where connectivity needs to be promoted at its best. He proposed many suggestions for addressing the limitations and new challenges that the SCO confronts in the area of economic cooperation. He added that the SCO needs to respond to the new emerging challenges while initiating joint measures to strengthen epidemiological security, develop investment, trade and economic cooperation
In the third working session, "Cultural and Civilisational Pluralism of the Shanghai Spirit and Humanitarian Cooperation within the SCO", Ms. Ume Farwa maintained that it is due to the Shanghai Spirit that the members of SCO remain engaged with each other in different activities of the organization despite having conflicting views. She suggested to generate a new non-western discourse on the subject of civilisation while capitalising on the moderate factions of the region such as Sufis and unbiased international relations experts.
In the concluding remarks, DR. Shabbir congratulated the Chair of SCO Forum for organizing a successful event and presented a few policy suggestions for a more fruitful cooperation among SCO members.