Press Release
Centre for Afghanistan, Middle East & Africa (CAMEA)
Round-Table Discussion on Afghanistan
February 20, 2023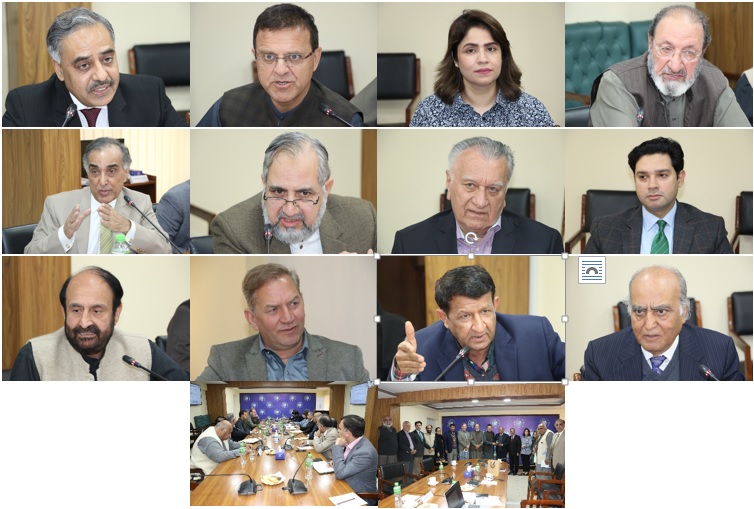 The Centre for Afghanistan, Middle East & Africa (CAMEA) at the Institute of Strategic Studies Islamabad (ISSI) organized a Round-Table discussion with Dr. Omer Zakhilwal, Former Afghan Finance Minister, on developments relating to Afghanistan.
The Roundtable was chaired by Ambassador Sohail Mahmood, Director General, ISSI. Participants included: Ambassador Ayaz Wazir, former Pakistani diplomat; Ambassador Qazi Humayun, former Ambassador to Afghanistan; Ambassador Abrar Hussain, former Ambassador to Afghanistan; Dr. Ishtiaq Ahmad, Member, Development Communications, Planning Commission of Pakistan; Dr. Azmat Khan, former Vice Chancellor, University of Peshawar; Brig. Mehboob Qadir (R), Independent Analyst; Dr. Taimur Shamil, Journalist; Mr. Hassan Khan, Journalist; and Mr. Tahir Khan, Journalist.
Ambassador Khalid Mahmood, Chairman ISSI BoG, Directors of the Centre of Excellence at ISSI, Ms. Amina Khan, Director CAMEA, and members of the CAMEA research team were also present.
The deliberations were focused on the evolving situation in Afghanistan as well as Pakistan-Afghanistan relations. The political, diplomatic, security, trade and people-to-people aspects of the bilateral relationship were discussed. Participants shared their views and assessments as well as suggestions for a way forward.