Press Release
Visit of Youth Parliament Delegation to ISSI
"Global and Regional Dynamics of Pakistan's Foreign Policy"
February 2, 2023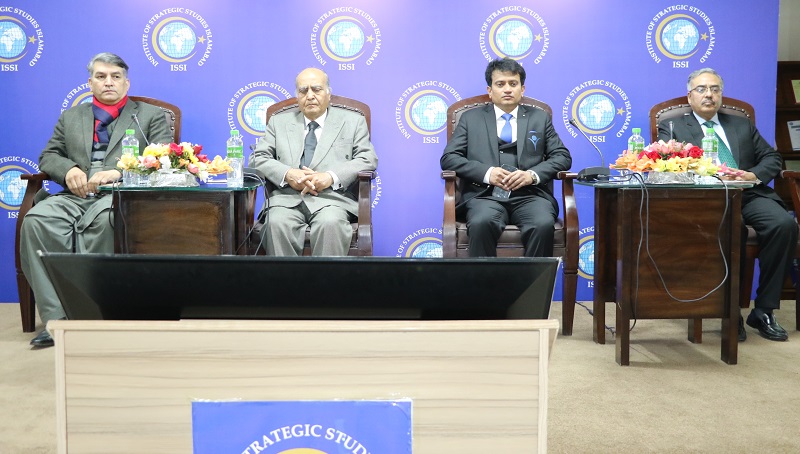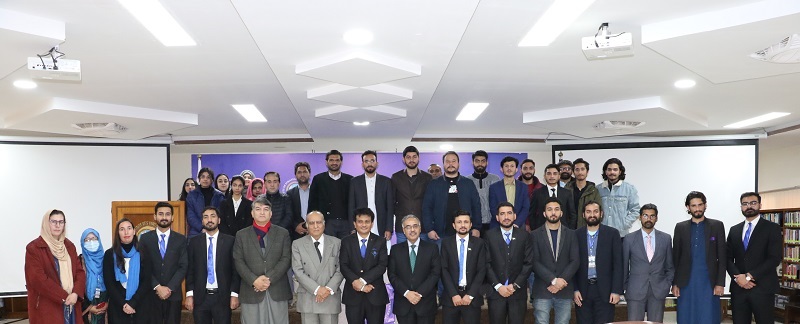 China-Pakistan Study Centre (CPSC) at the Institute of Strategic Studies, Islamabad hosted a delegation of Youth Parliament to discuss, 'Global and Regional Dynamics of Pakistan's Foreign Policy'. The interactive session was addressed by Ambassador Sohail Mahmood, Director General, ISSI. The delegation of the Youth Parliament was led by Mr. Rizwan Jaffar. Dr. TalatShabir, Director CPSCin his introductory remarks welcomed the guests and briefed the guests about ISSI.
Extending a warm welcome to the Youth Parliament members, Ambassador Sohail Mahmood highlightedthe global and regional dynamics of Pakistan's foreign policy amidst a rapidly changing global environment. He noted that the hallmark of the current international environment was its complete fluxand fluidity. States, drivern by their own interests, had the challenge to constantly evaluate the environment and adjust accordingly. He highlitghtedsome key determinantsof states' foreign policy — including geography, identity, history, resource endowment, leadership, economic imperatives, over-arachingstrategic concepts, and role of national institutions. He also stressed the vital linkage between states' internal strength and their external influence.
Ambassador Mahmood stressed that Pakistan's foreign policy was driven by the strategic concept of a 'peaceful neighborhood',the commitment to have good relations with all major powers, and cooperative multi-lateralism. The most recent shift in the country's approach was from geostrategic to geoeconomics.
Ambassador Mahmood highlighted Pakistan's relations with the US, China, Russia, Muslim World, EU, Japan, ASEAN and Africa. In the regional context, the dynamics of bilateral relations with Afghanistan and India were emphasized. It was underscored that a just resolution ofthe Jammu & Kashmir dispute held the key to durable peace in South Asia.
Amb. Sohail Mahmood also highlighted Pakistan's role on cross-cutting global issues such as COVID-19, climate change, Islamophobia, and UN Security Council reforms.
Mr. Rizwan Jaffar also presented how Youth Parliament has evolved into a national-level organization that has global outreach. He highlighted that the organization aims to empower youth which is the most valuable asset of this country. Their growth will lead them towards effective participation in policy-making and representing Pakistan in a better way.
Towards the end of the eventa Q&A session was held in which participants asked very pertinent questions. In the last Chairman BoG Ambassador Khalid Mahmood delivered his concluding remarks which were followed by a presentation of memento to the visiting delegation of Youth Parliament.