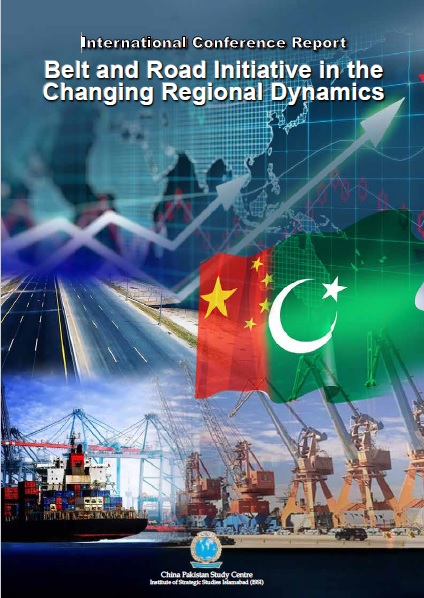 Concept Note
China plays a crucial role in maintenance of peace and stability in the emerging security environment in South Asia. In recent years, China has expanded its cooperation with smaller South Asian states in the framework of Belt and Road Initiative (BRI). Pakistan and China share multi-faceted special relationship with a growing economic component. The relationship has assumed deeper focus on socio-economic development agenda in recent years. New development priorities have made CPEC framework, and by extension Belt and Road Initiative (BRI), more comprehensive, and in line with Pakistan's development needs.
The changing regional security dynamics warrant a review of the current regional situation and taking stock of BRI cooperation in South Asia. As the leaders of South Asian countries and China undertake high-level engagement on regional issues, it is pertinent that think-tanks, from Pakistan and China, undertaking research on Pakistan-China relations and South Asia have a dialogue and exchange of views.
In view of the importance of the emerging dynamics and BRI, there is a need to hold public debates in order to generate creative and constructive ideas to inform policy-makers. Currently, around sixteen China-focused institutes and centres are functional across Pakistan. Similarly, there are Pakistan Study Centres and South Asian departments in various universities of China.
China Pakistan study Centre (CPSC) at the Institute of Strategic Studies (ISSI) therefore held an international conference along with a Think-Tank Dialogue on November 20-21, 2019. The objective was to bring together these centres/institutes and focus on cooperation under Belt and Road Initiative in the emerging regional security environment of South Asia, and dovetailing it with multifaceted relationship between Pakistan and China. This conference was followed by a roundtable
of Pakistan Study Centres in China and China Study Centres in Pakistan as part of 1st Pakistan-China Think-Tank Dialogue.
The Foreign Minister of Pakistan kindly consented to inaugurate the Conference. Participants were invited from across the country, including representatives of various China-focused institutes from Pakistan and China. The Conference was a public event, and its outcome was in the form of concrete suggestions and recommendations for policy makers and stakeholders.