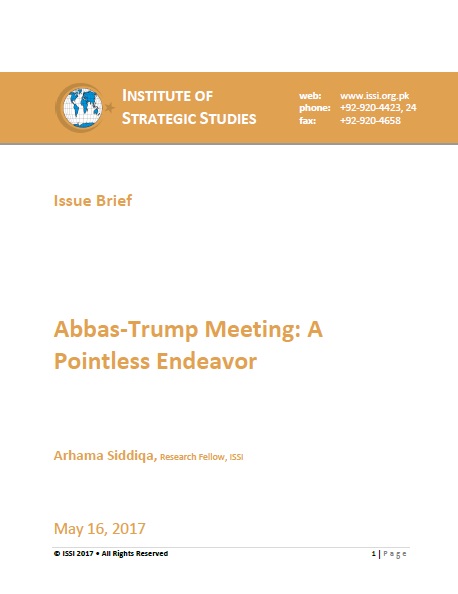 On 3 May 3,2017 Palestinian Authority President Mahmoud Abbas arrived at the White House with one purpose in mind: to present himself and his government as a crucial comrade for peace with the United States.
Mr. Abbas reiterated Palestinian demands which they have been pursuing for years: namely the creation of an independent Palestinian state based on borders that existed before the Arab-Israeli War of 1967, with East Jerusalem as its capital; the right of return for refugees and freedom for prisoners in Israeli cells.
Hailing Mr. Trump's 'courageous stewardship',  'wisdom'  and 'great negotiating ability', Mr. Abbas said, "We believe that we can be partners, true partners, to you to bring about a historic peace treaty".[1]