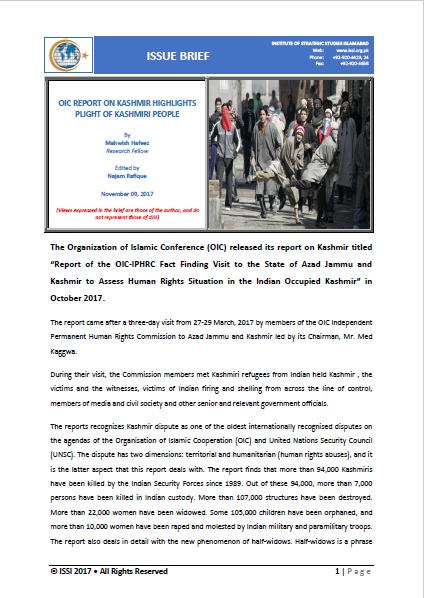 The Organization of Islamic Conference (OIC) released its report on Kashmir titled "Report of the OIC-IPHRC Fact Finding Visit to the State of Azad Jammu and Kashmir to Assess Human Rights Situation in the Indian Occupied Kashmir" in October 2017.
The report came after a three-day visit from 27-29 March, 2017 by members of the OIC Independent Permanent Human Rights Commission to Azad Jammu and Kashmir led by its Chairman, Mr. Med Kaggwa.
During their visit, the Commission members met Kashmiri refugees from Indian held Kashmir , the victims and the witnesses, victims of Indian firing and shelling from across the line of control, members of media and civil society and other senior and relevant government officials.