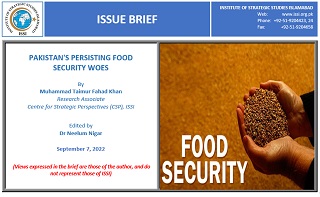 According to World Population Review estimates, Pakistan's current population stands at approximately 235 million and counting.[1] Its birth rate (22 births/ 1000 people) is one of the highest in the world. Furthermore, Pakistan's growth rate (population) is about 2.1% higher as compared to other countries in the region.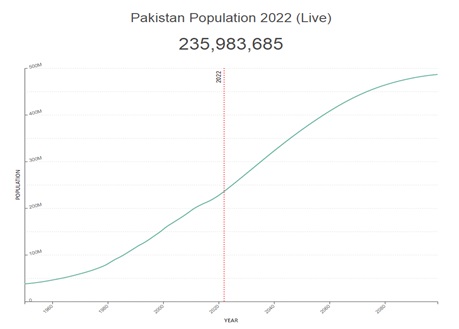 Figure 1.0: Pakistan's Population Live 2022 (WPR)
It is projected that Pakistan's population will cross the threshold of 360 million (367.8 million) by year 2050. With a total land area of 770,880 km2, Pakistan's population density is 287/km2.[2] This is an alarming figure given Pakistan's burgeoning population, limited resources and territorial area.
The surging population has put overwhelming pressure on multiple national systems such as water, sanitation, health, education, transport etc. which are crumbling under it. However, the system that is facing the most stress is Pakistan's food system. The country is facing an acute food insecurity which is predicted to worsen in the coming months.