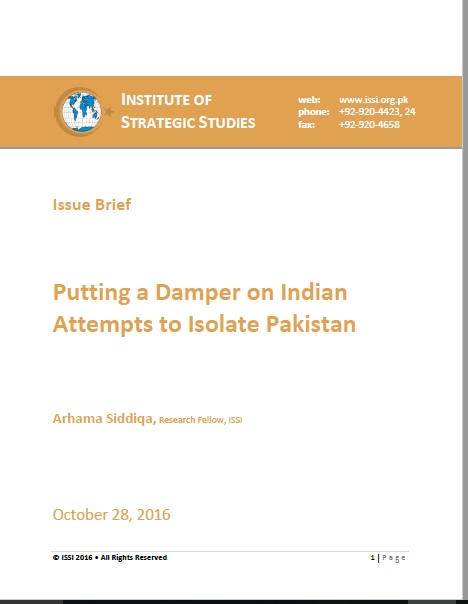 "We will isolate you. I will work for that."
This is what Indian Prime Minister Modi stated in his first speech post the Uri attack in Indian Occupied Kashmir (IOK), which killed 18 soldiers.
His target: Pakistan.
For decades now, India has been trying its level best to make Pakistan a pariah state in the eyes of the international community. Recently, it tried to make this aggressive stance work in its favour. The former Chief of Indian Army, Shankar Roy Choudhury, prompted his government to raise 'Fidayeen'- suicide squad – against Pakistan.  When this tactic failed to garner support, Delhi tried to play victim at the 71st United Nations General Assembly in September 2016 by labeling Pakistan as "the global epicenter of terrorism" and accusing Islamabad of carrying out "war crimes"against Indians through its "long-standing policy" of sponsoring terrorism.