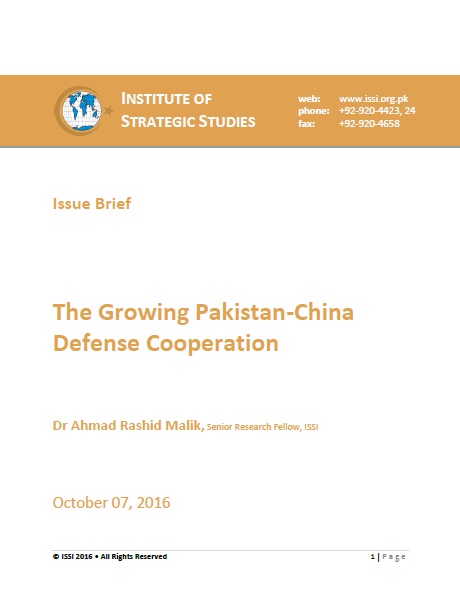 Pakistan is proud of its relations with China. These relations include fraternal diplomatic ties, growing political understandings, and deepening defence cooperation over the past 66 years. Today, both countries are close strategic partners.
The geopolitics of the 1960s made Pakistan and China indispensible defence partners. Historically, both countries' cooperation was deepened after the Sino-Indian border clash of 1962 and the war between Pakistan and India in 1965.
There have been frequent military exchanges between the two armed forces since the 1970s. Both countries have signed a number of defence agreements to promote defence cooperation to take existing bilateral military cooperation to new heights between the Armed Forces of Pakistan and the People's Liberation Army (PLA). Defence Dialogues have been conducted on a regular basis since 2002. So far, six such dialogues have been conducted between the two armies. The Defence Dialogues cover military to military cooperation, collaboration between the defence industries, and global strategic issues.