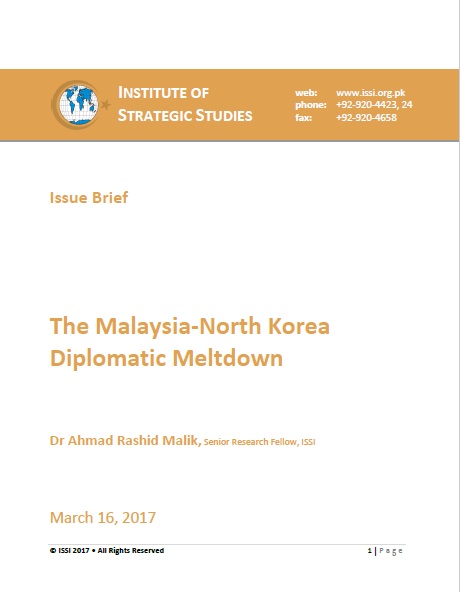 The diplomatic rift has been escalating between Malaysia and North Korea nowadays with no point of return. Malaysian authorities expelled the ambassador of the Democratic People's Republic of Korea (DPRK), Kang Chol, on  March 4, 2017, declaring him "persona non grata", and asked him to leave the country within 48 hour.[1] In a tit for tat response, North Korea ordered  the expulsion of Malaysian ambassador, Nizan Mohamad, on  March 6 from Pyongyang, who had already been recalled by his Government for consultation earlier on February 22, 2017. It seems that the diplomatic row would continue for quite some time between the two countries.
The Death of Kim Jong Nam
Ambassador Kang Chol's expulsion is deeply associated with the mysterious death of 46 years old, Kim Jong Nam, alias Kim Chol, estranged elder half-brother of the Supreme Leader Marshall Kim Jong Un. Kim Jong Nam was murdered at the Kuala Lumpur Airport on  February 13, 2017 when he was about to board  a flight to Macau where he lived in exile.[2] His murder raised many questions.