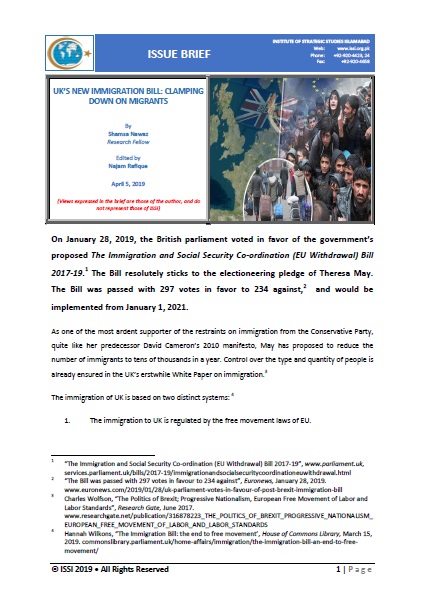 On January 28, 2019, the British parliament voted in favor of the government's proposed The Immigration and Social Security Co-ordination (EU Withdrawal) Bill 2017-19.[1] The Bill resolutely sticks to the electioneering pledge of Theresa May.  The Bill was passed with 297 votes in favor to 234 against,[2]  and would be implemented from January 1, 2021.
As one of the most ardent supporter of the restraints on immigration from the Conservative Party, quite like her predecessor David Cameron's 2010 manifesto, May has proposed to reduce the number of immigrants to tens of thousands in a year. Control over the type and quantity of people is already ensured in the UK's erstwhile White Paper on immigration.[3]
The immigration of UK is based on two distinct systems: [4]
The immigration to UK is regulated by the free movement laws of EU.
The UK domestic immigration laws are applicable to non-EEA (European Economic Area) nationals.
In her Mansion House speech on March 2, 2018, May reiterated that free movement would end whether Brexit happens or not.[5] The new visa regime would be more restrictive and "reduce annual net migration to sustainable levels as set out in the Conservative Party manifesto."[6]  At present, the government allows entrance to 20,700 highly-skilled workers into the UK each year on tier 2 visas out of the 273,000 in total.[7]