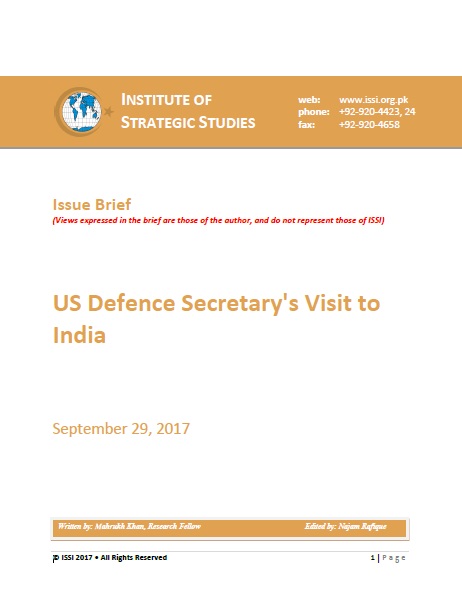 In his first two-day official visit to India from September 25-27, 2017, US Defence Secretary James Mattis met with the Indian Prime Minister Narendra Modi, and held delegation level talks with Indian Defence Minister Nirmala Sitharaman.
The visit to India came in the shadow of some important major developments:
Post the unveiling of President Trump's Afghan strategy.
In wake of the rise of tensions between US and North Korea.
Post the 72 day long stand-off between India and China.
The UN Security Council meeting where India accused Pakistan of harbouring terrorism, and
As the Indian army took part in a two-week joint military training exercise in the United States from September 14-27, 2017 to forge closer ties on counter-insurgency, and regional security operations.[1]
India has been designated as an important strategic partner by the US. Coming at the heels of the announcement of President Trump's policy towards Afghanistan and South Asia in August 2017, the visit by US Defence Secretary can be read as another step to deepen the already substantial defence and strategic relations between both the countries.