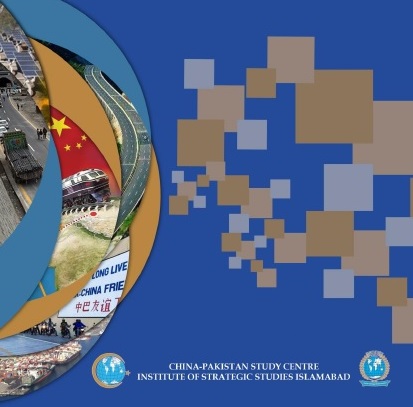 CONCEPT NOTE
Pakistan and China are time-tested friends. Bilateral relations are multi-faceted, with a growing economic component. With the advent of the new government in Pakistan, the relationship has assumed deeper focus on industrial cooperation and socio-economic development agenda. In the wake of Prime Minister Imran Khan's recent visit to China, both governments agreed to explore identified areas of cooperation alongside China Pakistan Economic Corridor (CPEC) framework. The socio-economic development envisioned under the new areas of cooperation would be directed towards areas of agriculture, education, health, poverty alleviation, safe drinking water, vocational training, boosting Pakistan's industrial capacity and expanding the export base. Indeed, this development agenda has taken bilateral economic cooperation to the next higher level and made CPEC more comprehensive and befitting for Pakistan's development needs.
The emphasis on socio-economic development cooperation between Pakistan and China is consistent with the national priorities laid down by the present government in Pakistan. Poverty alleviation and socio-economic uplift of the people is now at the centre of national development strategy, with special emphasis on the country's less developed regions.
A national conference was, therefore, proposed as a one-day event on March 6, 2019, with the objective of generating ideas and suggestions in pursuit of the socio-economic development agenda agreed upon by the leadership of Pakistan and China. The Foreign Minister of Pakistan kindly consented to inaugurate the Conference. Participants were invited from across the country, including representatives of various China-focused institutes and centres. The Conference was a public event, and its outcome was in the form of concrete suggestions and recommendations for policy makers and stakeholders.