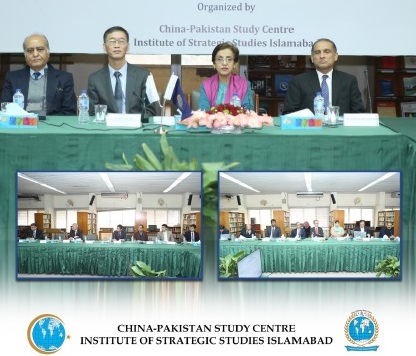 CONCEPT NOTE
The friendship between Pakistan and China has developed with time. Bilateral relations are multi-faceted, with a growing economic component. With the advent of the new government in Pakistan, the relationship has assumed deeper focus on socio-economic development agenda. In the wake of Prime Minister Imran Khan's recent visit to China, both governments agreed to explore identified areas of cooperation alongside China Pakistan Economic Corridor (CPEC) framework. The emphasis on socio-economic development cooperation between Pakistan and China is consistent with the national priorities laid down by the present government of Pakistan. Currently, around sixteen China-focused centres and institutes have been established across the country that focus on significance of Pakistan's relations with China.
China-Pakistan Study Centre (CPSC) at the Institute of Studies Islamabad thought of organising a roundtable to bring together academics, experts, diplomats, and representatives from the China Study Centres and various universities across the country with the twin objectives of (i) generating ideas and suggestions in pursuit of the socio-economic development agenda agreed upon by the leadership of Pakistan and China; and (ii) creating synergy in the work of the China-focused centres/institutes in Pakistan.
In this regard CPSC at the Institute of Strategic Studies Islamabad organised a roundtable on March 7, 2019 towards attainment of aforementioned objectives. Honourable Foreign Secretary, Ms. Tehmina Janjua and Ambassador of China to Pakistan attended the inaugural session and delivered remarks on the occasion. Participants were invited from across the country, including representatives of various China-focused centres. The roundtable was an in-house event, and its outcome is in the form of concrete suggestions and recommendations for policy makers and stakeholders.