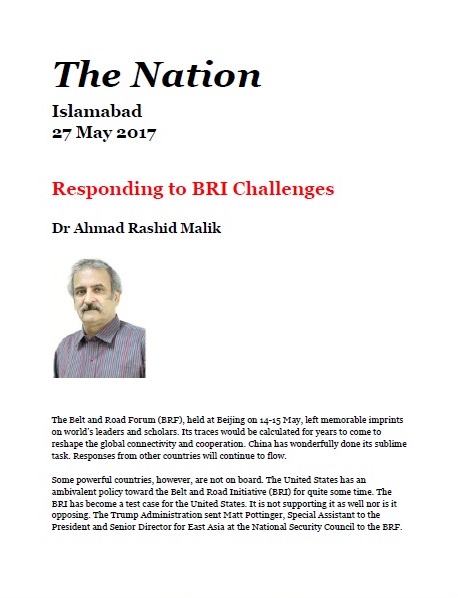 The Belt and Road Forum (BRF), held at Beijing on 14-15 May, left memorable imprints on world's leaders and scholars. Its traces would be calculated for years to come to reshape the global connectivity and cooperation. China has wonderfully done its sublime task. Responses from other countries will continue to flow.
Some powerful countries, however, are not on board. The United States has an ambivalent policy toward the Belt and Road Initiative (BRI) for quite some time. The BRI has become a test case for the United States. It is not supporting it as well nor is it opposing. The Trump Administration sent Matt Pottinger, Special Assistant to the President and Senior Director for East Asia at the National Security Council to the BRF.
His presence amounted to a nod from Washington and its ability to appreciate the building of infrastructure. He said that American companies especially engaged in construction, engineering, oil and gas, and finances have lot to offer to the BRI. While he supported the initiative, he also questioned debt burden, environmental issues, and transparency of the BRI.