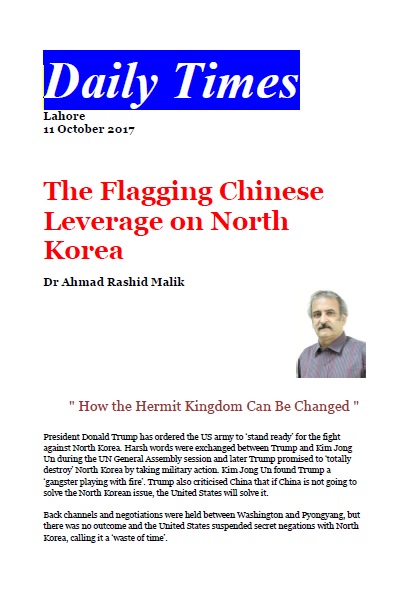 " How the Hermit Kingdom Can Be Changed "
President Donald Trump has ordered the US army to 'stand ready' for the fight against North Korea. Harsh words were exchanged between Trump and Kim Jong Un during the UN General Assembly session and later Trump promised to 'totally destroy' North Korea by taking military action. Kim Jong Un found Trump a 'gangster playing with fire'. Trump also criticised China that if China is not going to solve the North Korean issue, the United States will solve it.
Back channels and negotiations were held between Washington and Pyongyang, but there was no outcome and the United States suspended secret negations with North Korea, calling it a 'waste of time'.