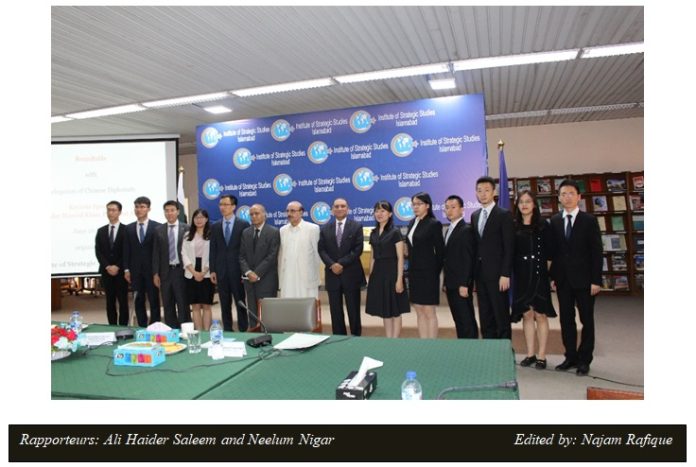 The Institute of Strategic Studies Islamabad (ISS) hosted a roundtable with young Chinese diplomats on 26 June, 2019. The ten-member delegation was led by Mr. Chen Feng. Mr. Wang Xie, Political Attache, Chinese Embassy in Islamabad, also accompanied the delegation. Honourable Sardar Masood Khan, President Azad Jammu and Kashmir, was the keynote speaker at the event.
Ms. Uroosa Khan, Associate Editor at CPSC gave a brief introduction of ISSI to the delegation and enlightened them about the activities and research work carried out at the Institute.
Ambassador Aizaz Ahmad Chaudhry, DG ISSI, welcomed the delegates to the institute and thanked President Azad Jammu and Kashmir for accepting his invitation.